Search Engine Optimization

SEO
Search Engine Optimization services to improve brand visibility.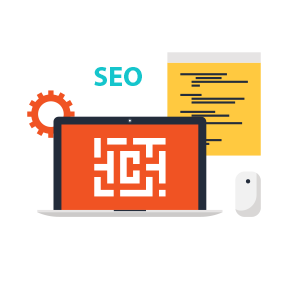 Apex production is the leading Certified Search Engine Optimization agency in Worcester and the right choice to improve your sites ranking on the SERPs. Apex Production has a different approach to SEO than the competition. Many companies will charge thousands of dollars up front and claim that you will yield high rankings (top 10) within weeks. This is sometimes true and the reason it is true is that they are utilizing an adwords campaign and allocating a portion of your deposit to the campaign. At that point, they provide a report indicating that your website is within the top ten. Your happy…you pay the remaining invoice and after 3 weeks the website is no where to be found.

Our Search Engine Optimization services provide a total optimization solution for your online marketing objectives. We will help you to improve your online brand visibility so that your website consistently and effectively connects with your target audience.

Each SEO campaign is hand-crafted to meet your specific needs and goals, using only white-hat best practices that include technical, inbound and outbound Search Engine Optimization strategies. By engaging in a diverse suite of search engine optimization tactics, we will develop, deliver and maintain a successful Search Engine Optimization strategy that better connects you with your target audience. The results are higher organic rankings on Google and other search engines that makes it easier for customers to find you.


Deliver and maintain a successful SEO strategy that better connects you with your target audience.
Inbound SEO

Content optimization
Keyword analysis
Meta descriptions
XML sitemap creation
Outbound SEO

Local SEO optimization
Google My Business management
Organic backlink building
Directory listings registration
Reputation Management
Apex Production uses advanced software and plugins to ensure that your website reaches the top of the search engines and stays there, in fact…we will only charge you a small set up fee at the start of the optimization. The remaining balance will not be billed until the website has been listed organically in the top 10 within Google's search results for 4 months straight!

Apex Production provides a full range of comprehensive Search Engine Optimization services in Lunenburg, Worcester, Fitchburg, Acton and Nashua that utilize both natural and paid-listing strategies to maximize search engine visibility for your website. Our offerings include: Search Engine Optimization (SEO), Pay-For-Placement (P4P), Competitive Analysis, Strategy Development, Search Engine Submissions, Secondary Domains, Link Development and Analytics & Reporting services. Apex Production approaches Search Engine Marketing projects via a proven, safe methodology that utilizes search engine-approved techniques to improve website positioning. Our mission is to enable you to cost-effectively achieve your online marketing goals and objectives.

Search engines and directories have become the most popular method of finding products and services while online. According to Forrester Research, over 80% of Internet users rely on search engines and directories to find the information they need. A Statistical Research, Inc. study reveals that 57% of online users search the web every day. Another recent report by Forrester Research further advises "search engines reach valuable, motivated and ready customers. To capitalize on search as a marketing tool, marketers should shift acquisition email and ad dollars to search…"

Despite the proven benefits, many marketers fail to address the importance of search engine marketing techniques toward achieving their goals. CyberAtlas Research found that nearly 46% of marketers surveyed allocate less than 0.5% of their annual marketing budgets on search engine optimization services. Only 10% spend more than 25% of their marketing budget on increasing their visibility on the web. Their inaction creates a huge opportunity for marketers who understand the importance of search engine marketing.

How we get there

Google My Business Optimization
Your Google My Business (GMB) profile is your most important online marketing tool. We'll help you claim, optimize and use your GMB profile to improve your search presence in Google Maps and build your online reputation.
Keyword & Website Optimization
It's not easy ranking for highly competitive keywords. We'll do an exhaustive search to find the best keywords for your business. We'll also take an inside look at your website to correct any coding errors and optimize your meta data for search.
Business Listing Development
Your business name, address, and phone number could potentially be listed on hundreds of directory sites. We'll create and maintain up-to-date profiles for you on trusted online business directories.
Backlink Building
Get the word out about your business. We help by creating a diverse portfolio of links to your website and place them in strategic locations all over the web— on popular industry sites, news sites, blogs, articles, and more.
Performance Reporting
We believe in transparency. We'll provide you with 24/7 access to our campaign reporting dashboard. View your keyword rankings, website traffic, active local citations, and review all of the work we've done on your behalf.
Social Media Optimization
Your social profiles should be updated, refreshed and optimized continuously to keep up with your business as it grows. We'll help you optimize any and all social media platforms you actively use to promote your business.